John B Blackford Photography
Running Dogs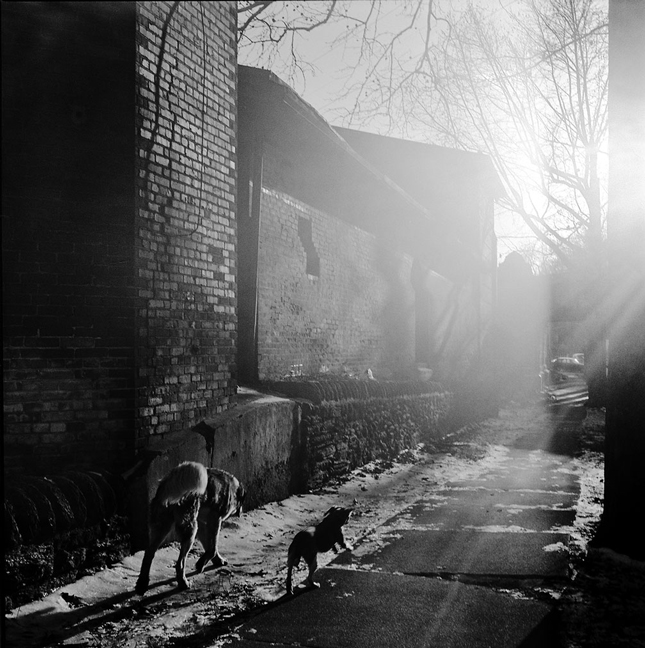 Text and images © 2006 John B. Blackford. Do not reproduce without express written permission. All rights reserved.

Walking past the Germantown Steam Factory one day, I watched two dogs lope by. I had time to take just one shot, without checking any settings.

Photographed with a Rollei Twin Lens
2 1/4-inch camera. Scanned using an Epson 4870 flat bed.