John B Blackford Photography
Zenaide with her Father's Painting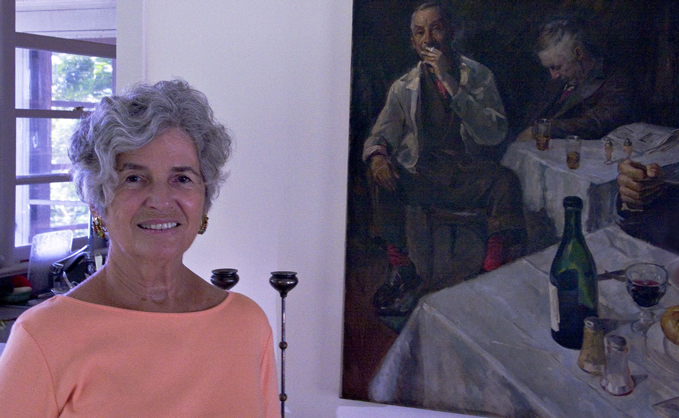 Text and images © 2006 John B. Blackford. Do not reproduce without express written permission. All rights reserved.

I photographed several paintings by Zenaide's father, including this one with her in the photo.

Photographed with a Canon 20D
8-megapixel digital SLR.